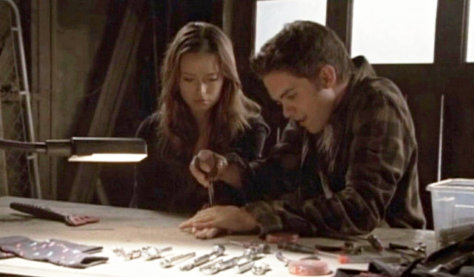 Declining in rate but still moving on, "Terminator: The Sarah Connor Chronicles" will return next week with a brand new episode. A sneak peek of the March 6 episode is given, showing the return of Cameron's glitch which results in regrettable consequences for everyone.
In "Ourselves Alone", Cameron accuses Sarah to have changed since being kidnapped. Cameron also holds the grudge for Riley who is afraid that the robot has discovered her secret. A showdown between Riley and Cameron can be expected here.
Previously, Cameron had come to John's room and shed off her clothes. To this showrunner Josh Friedman explained to IGN, "I think what Cameron realizes is that John's relationship with Riley certainly threatens to destabilize her influence with him. So I think that's a little bit of Cameron taking back some power. She can't just let him drift off."
For The Preview Click here.