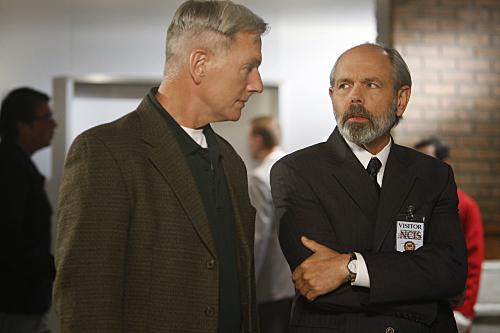 Tuesday's NCIS, "Moonlighting," featured a (possibly) familiar face from the office who's been working a side job as a polygraph specialist at a private security company.
Yup, McGee's girl. The one who made him re-take his test countless times just to keep seeing him. "Moonlighting" is also a fitting title as it applied to the case at stake.
The murder of a Navy petty officer turned out to be merely a case of being in the wrong place at the wrong time, but soon led Gibbs to mob informant Stefano Delmar.
Gibbs and his FBI counterpart Fornell, who is always great, started following clues, many of which led to the aforementioned, slightly nutty polygrapher Susan Grady.
An explosion outside Cooper's Hawk Security, where she worked, as well as her own admission that she stole data from the company, were suspicious to say the least.
To Read More Click Here.