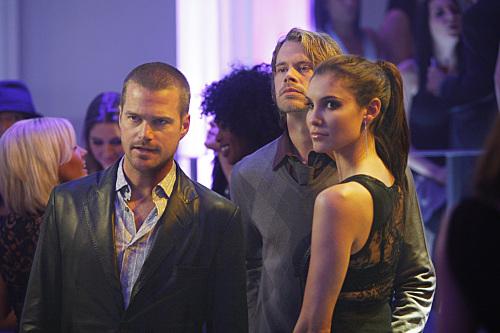 We're used to seeing the NCIS: Los Angeles team goes undercover, but exploring the shady underworld of the city's nightclub scene is a realm they hadn't explored yet.
Tuesday's episode, "Fame," took us there in a big way.
The mystery begins as a couple's car is rammed as they overlook a cliff. Safe to say the offending driver didn't do it on purpose - he's bleeding out from gunshot wounds.
After he plunges to his demise, we learn that Navy Lt. Brian Roth was driving a car belonging to a missing socialite, Aubrey Darva. Thus, the quest to find Aubrey begins.
Working undercover on the club scene, the team tracks down Aubrey, who reveals she took Lt. Roth back to her house, and they had sex, but claims he got up and left.
No idea where he was going or why he took her car. A recovering drug addict with a heart of gold, it was hard not to like Aubrey a bit, despite her suspicious connections.
To Read More Click Here.