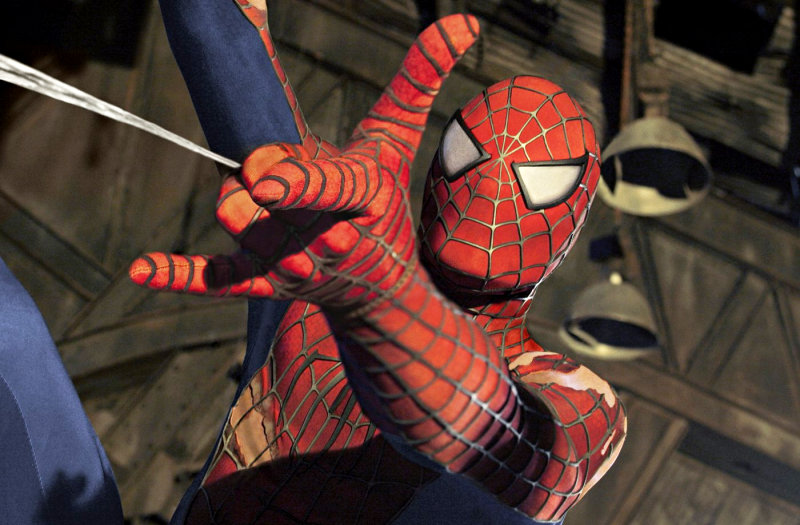 While the complete cast for "Spider-Man 4" have not been announced yet, the film is ready to start its production soon. Being met at a press conference for his latest movie "Brothers", Tobey Maguire has revealed the next installment of the superhero film will kick off its principal photography in February or March 2010 since it is slated for May 6, 2011 release.
In another occasion, the depicter of Peter Parker and his alter ego Spider-Man has talked about his preference for the lead villain in fourth "Spider-Man". "I'm more familiar with Lizard and Mysterio, and I don't know -- I like them as villains," Maguire said when asked to choose among The Lizard, Carnage, and Mysterio, who became the top three in MTV's poll of the next Spider-Man's nemesis.
Though Maguire admitted he knows The Lizard and Mysterio well, he hinted that the alter ego of Dr. Curt Connors has bigger possibility to appear in the upcoming film. "I think they're great, and Lizard obviously has a very personal relationship with Peter Parker, so we often will go towards that kind of stuff."
As for the reason why he is not up for Carnage, Maguire claimed, "I'm not that familiar with Carnage." He then explained, "I'm aware of Carnage, but I know Sam [Raimi-director] was sort of a fan of the early Spider-Man comics, and Carnage comes much later."
Beside The Lizard, there has been a wide rumor that Black Cat will be Spider-Man's other nemesis in the upcoming film. Several names were also mentioned as the possible depicter of the female villainous character, including Rachel McAdams and Julia Stiles. Later, McAdams debunked report of her involvement in the Sam Raimi's directed film, saying "That's a total rumor, I have to say." Stiles, in the meantime, has not released any statement regarding the news.
"Spider-Man 4" is produced by Avi Arad along with Grant Curtis and Laura Ziskin. Beside Tobey Maguire, Kirsten Dunst has been set to reprise her role as his love interest, Mary Jane Watson.