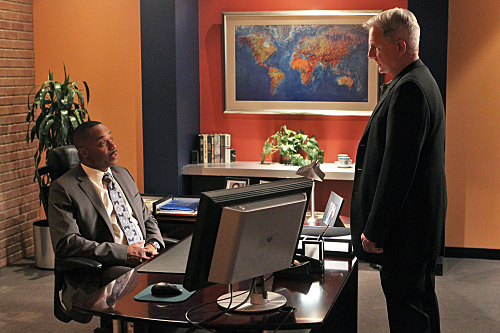 Below is a two-minute clip from "Patriot Down," Tuesday's all-new episode of NCIS and the penultimate installment of the seventh season. We pick up where "Borderland" left off.
After Vance approves the return of Pedro Hernandez's body to Mexico, their DOJ counterpart south of the border, Alejandro Rivera, praises Abby for her work on the case.
But for obvious reasons, "Miss Scuito" is doing all she can to stall.
What will she do with the evidence that incriminates Gibbs? What is the Reynosa drug cartel's role, and how does Rivera's liaison, the infamous M. Allison Hart, fit into all this?