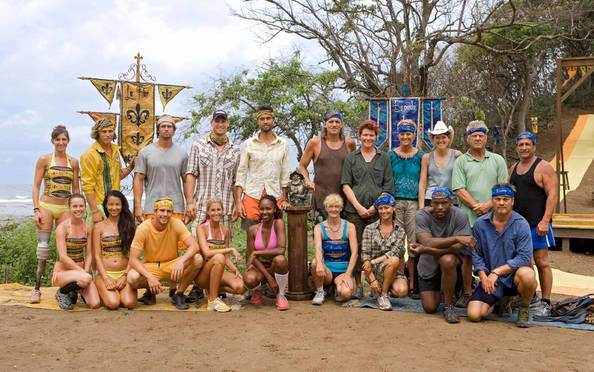 One week from today, on September 15 at 8:00pm ET/PT, Survivor: Nicaragua debuts. I've covered the twist being employed in this 21st season, and briefly reviewed the cast and new power being introduced. Now, as was a staple of my recaps last season, I present to you my preseason Odds to Win. I went back and reviewed all of the video interviews available from CBS and Entertainment Weekly, and the other biographical information available on those sites. Below is how I see the cast shaping up. Please note, this list is not the order in which I think the players will be voted off, nor how strong I think any individual contestant is. Rather, this is a list of what I think the chances are that a particular contestant will win the game.
Before I start the list, I have some general thoughts on what we'll find this season. As has been made widely-known, the tribes will be divided by age. Espada will be the ten players over the age of 40. La Flor will consist of the ten players 30 or younger. I like this concept, but I'm afraid the consequences will be exactly what everyone thinks: the kids are going to whup the old folks' butts. Survivor likes to run very physical challenges that show off the location at the beginning of the season, as opposed to puzzle challenges that don't require a lot of space (although, yes, there has been a move toward hybrid challenges the last couple years). If this pattern holds, I expect the younger, sprier La Flor tribe to run up the score on Espada. As a result, I wouldn't be surprised to see a mixture of the tribes (not The Merge, but shuffling the members of each tribe) sooner than the producers probably planned.
To Read More Click Here.