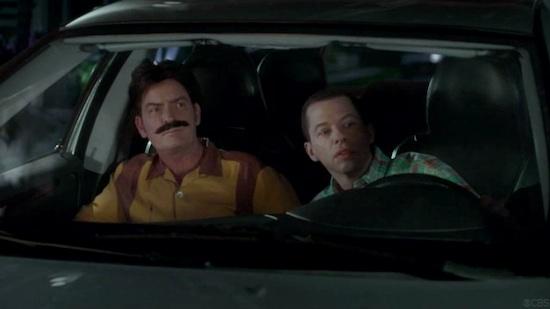 Okay, so maybe we lied a little last week in our Two and a Half Men review. It turns out Chelsea is definitely still not gone and managed to appear again this week.
This time around, Charlie and Alan ran into Chelsea as she was on a date with Brad. Luckily that awkwardness soon turned into a nice one night stand with Charlie and some amazingly hilarious lines by Jake.
We need more of this awkward teenager around. Somehow Jake and Berta only had a combined couple minutes of screen time, yet brought some of the best Two and a Half Men quotes of the episode.
Speaking of screen time, Chelsea's father and his Navy lover continue to take up plenty of time beating the one-note dead horse of gay jokes. We get it. It's a funny set up. Two manly Navy guys who turn out be queens.
To Read More Click Here