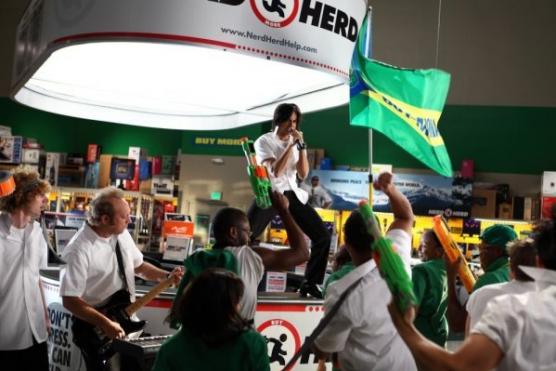 Congratulations, Zachary Levi. You just directed my favorite episode of Chuck this season with last night's "Chuck Versus the Beard."
While there's been plenty of action-packed, funny episodes prior, few could compete with this episode. Why? Well for starters, this episode featured the entire cast, which is rare to get for budget reasons this season.
We're talking the entire cast, even Big Mike, who is missing way too often. However, since this episode took place primarily at the Buy More, so it looks like they had no choice.
So cast aside, we loved this episode because it was all things Chuck. It was super goofy at the Buy More kids grabbed their NERF guns and staged their lock-in all while Jeffster blasted some CCR. Only Chuck could pull off a scene that silly.
To Read More Click Here