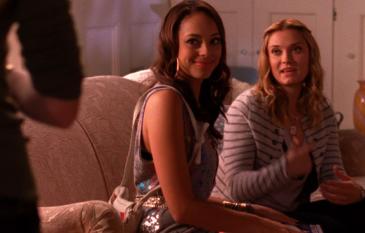 Tonight's Mardi Gras themed episode of Greek, called "The Big Easy Does It" was quite the party indeed! This episode was chock full of drama and laugh out loud moments that reminded me why I love this show so much.
I thought that the writers were taking the high road when they didn't have Casey falling for newbie Joel. I thought wrong. He makes his move in tonight's episode, but she almost lets him. Almost. And he asks a very good question: why would she spend all this time with him and never tell him she had a boyfriend?
The tension between Cappie and Casey is tearing away at their relationship, but it's killing me! Something's gotta give, because those kids have got to make it, dammit!
To Read More Click Here