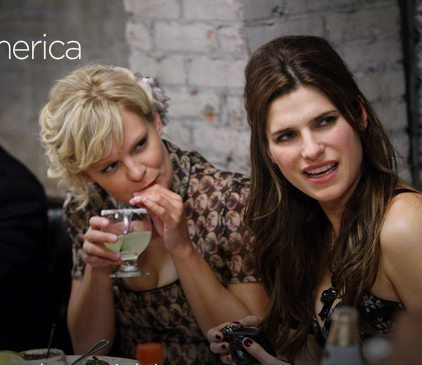 How to Make It in America had some sweet music last night to kick off Rachel's birthday. Birthday Sex happens to be one of my favorite songs and the throwback to Uptown Baby by Deja Vu? Great music! We were grooving in our seats the entire episode.
"Unhappy Birthday" warmed us up a bit to Rachel's character - just a bit - although we still aren't a huge fan of her, but her boyfriend is super cute!
We liked the speech Daren gave about delaying his flight purposely so he could celebrate her birthday. And then taking it back and saying he was only kidding - awesome! It shows that Daren is not only a cute face, but has a funny personality as well. His speech about things happening for a reason was also very charming. We can all relate to that.
To Read More Click Here