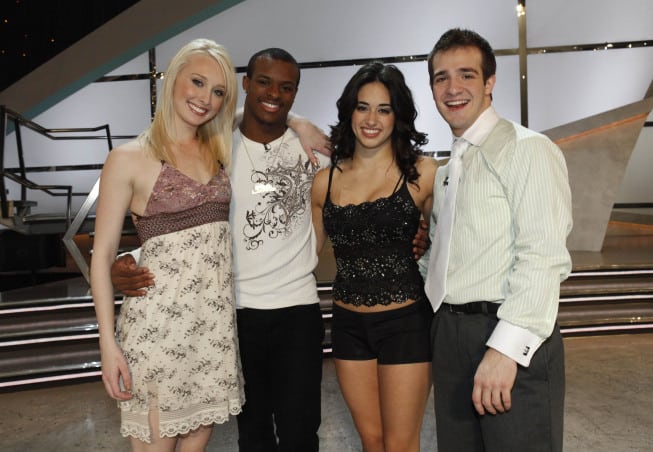 In the words of Penny Lane, from Almost Famous, "It's all happening!" And it is! It's the final performance night for Season 5 of So You Think You Can Dance, where we'll get to see four talented dancers take the stage one last time (multiple times) before deciding who will be named America's Favorite Dancer. We already have an idea of what will be performed tonight -- if you missed it, be sure to check out our Pocket Guide to the So You Think You Can Dance Finale.
Whatever you might think about who did or did not make the finale, there's no doubt in my mind that tonight is going to be filled with some jaw-droppingly awesome performances from the Final Four. Watch along with me tonight as we watch Brandon, Evan, Jeanine, and Kayla perform -- you can follow my live thoughts here and, of course, on BuddyTV's excellent So You Think You Can Dance Twitter. Let's see who gets the final Hot Tamale Train Ticket of the Season, the return of Adam Shankman to the judges table, and most importantly, to see who dances their way into our hearts and on to victory.
To Read More Click Here.