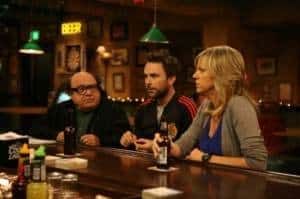 Tonight's episode, the follow-up to last week's, finds the Gang on the other side of marital bliss. Frank and Charlie are constantly fighting, Dee finds the man who cheated on his wife with her crashing at her place and Dennis simply cannot take the lack of freedom any more.
I was very happy to see the return Brian Unger as the lawyer and Andrew Friedman as Charlie's creepy uncle Jack, who, as it turns out, is also a lawyer. A really, really terrible lawyer.
Given Charlie's past interactions with Jack, is it safe to assume that Jack is the inspiration behind Night Man?
To Read More Click Here.