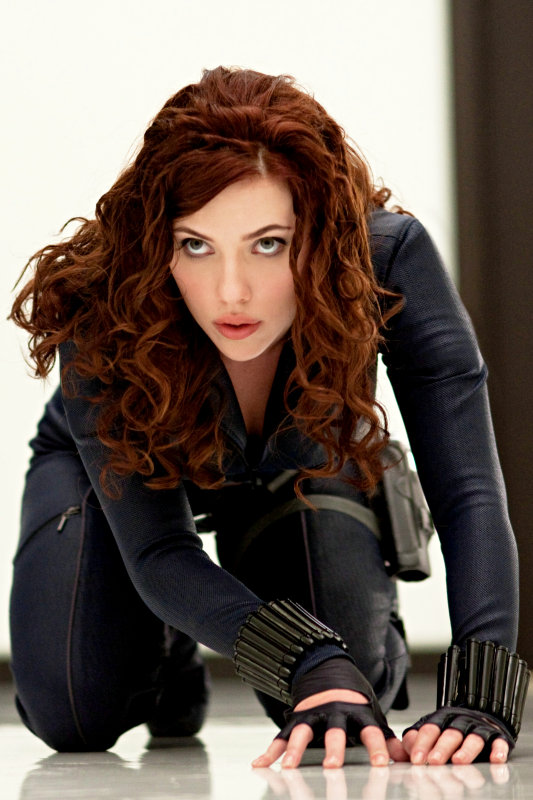 Scarlett Johansson has kicked up a notch the possibility of Black Widow taking part in "The Avengers". After Marvel Studios' President of Production Kevin Feige made the suggestion during 2009 San Diego Comic-Con International, the actress who plays the femme fatale in "Iron Man 2" told Ireland Online that the Russian spy has a significant part to play in the movie.
"The character certainly comes back," the 24-year-old shared. She then went on to stress that though she has no clue which direction the filmmakers will take for the movie adaptation, her character does have a big part. "We see that she does in the comics and certainly she is a big part of The Avengers," she said. "I don't know if that is where it's going to go but she is definitely a big part of The Avengers."
As for the chance of coming back as Black Widow, Johansson fessed up about her hope, saying simply "I hope I get to come back and do it again." She further added that there is possibility of the character appearing in future "Iron Man" films or getting her own spin-off. "She has many different incarnations and different storylines so I'm hoping she will be able to continue in that way," she said. "I'm hoping that if the fans like the character and support the character, we'll see her again."
After the presentation of the "Iron Man 2" at this year's San Diego Comic Con, Marvel topper Kevin Feige told Io9 about the potential line-up of the super team, hinting that Black Widow will also be included. "I think we know. I think it's going to be Iron Man and Thor, Captain America and Nick Fury," he said. "I think it's safe to assume that there will be some members of the Hulk universe in the film as well. In terms of the additional I think Black Widow, sure."
"The Avengers" will pick up the story when the Earth's mightiest heroes will have to work together to battle the biggest foe they've ever faced. Robert Downey Jr., Don Cheadle and Samuel L. Jackson have all been confirmed to star in this film which is now set for May 4, 2012 U.S. release. Director Jon Favreau has been rumored to take the helming part, but he has stated to Movies Online recently that his involvement on the project "has yet to be determined".