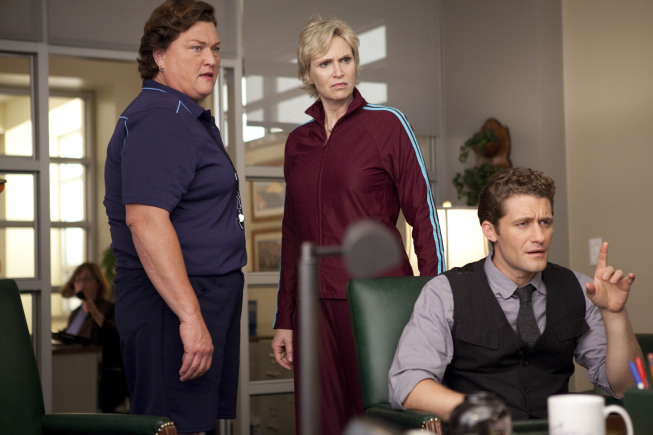 Gleeks, I hope you're ready for all new episodes of GLEE! I was lucky enough to preview the season premiere, Audition, and I think they kick off season 2 as only Glee can. The episode is packed with performances, dramatic new rivalries, some priceless zingers from Sue Sylvester, and Mike Chang's abs. Without giving too much away, let me tell you what I can about the season 2 premiere.
The episode gets off to a hilarious start thanks to Jacob, as he catches us up on what the New Directions members have been doing over the summer. His intro is full of inside jokes and nudge nudge, wink winks at the audience (am I the ONLY one who loves it when Mr. Schue raps?).
One thing the episode makes clear is that, even though the members of New Directions have more confidence in themselves, the rest of the school still thinks they're major losers. This is a problem because they need to recruit some new members if they want to compete with Vocal Adrenalin and make it to Nationals, which will be held in New York.
To Read More Click Here.