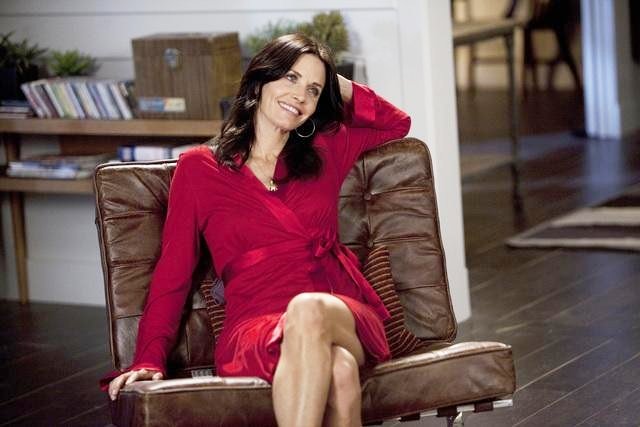 "Cougar Town" has one tricky way to tease on Jennifer Aniston's upcoming appearance. Instead of giving the first look at Aniston as a shrink named Bonnie, the promos cut and mash up scenes where everybody is excited of the upcoming guest.
After successfully luring Lisa Kudrow to the show as her dermatologist, Courteney Cox finally secured a deal with her real-life BFF and "Friends" co-star Aniston to play a shrink to her character. "Kind of a get-too-involved-in-her-life-type of therapist. Those guys are so close in real life they kind of do that for each other anyway. Bonnie has the life Jules wishes she has," executive producerBill Lawrence told EW.
To Read More Click Here.