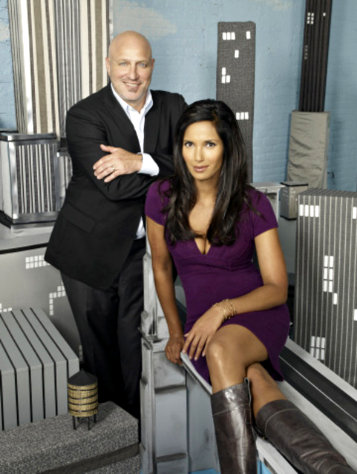 Chefs finding him or herself capable in competing nationally are welcomed to join Bravo TV's reality cooking competition, "Top Chef". The sixth season of the Emmy-winning series has opened a casting call in seven cities across the nation.
Starting February 8, there will be a series of auditions that begins with San Francisco. More will be conducted in Seattle on February 11, Atlanta on February 22, New York on March 1, Philadelphia on March 4 and Los Angeles on March 15. Place and time can be read below.
Once again hosted by Padma Lakshmi, and head-judged by Chef Tom Colicchio, the show offers opportunities for chefs with culinary skills to display their talents and earn the prestigious title of "Top Chef" on top of other prizes. Each episode holds two challenges for the chefs and each week one will be sent to pack up their knives and go home.
Meanwhile, the fifth season is still running on Bravo and six chefs remain in the competition. One will be sent home tonight, February 4 in the edition of "Le Bernardin".
Casting call schedules:
* SAN FRANCISCO - Sunday, February 8, 10 A.M. - 2 P.M., Ducca Restaurant & Lounge
* SEATTLE - Wednesday, February 11, 10 A.M. - 2 P.M., Canlis Restaurant
* ATLANTA - Sunday, February 22, 10 A.M. - 2 P.M., Craft Restaurant
* NEW YORK - Sunday, March 1, 10 A.M. - 2 P.M., CraftSteak Restaurant
* PHILADELPHIA - Wednesday, March 4, 10 A.M. - 2 P.M., XIX NINETEEN at Park Hyatt at the Bellevue
* LOS ANGELES - Sunday, March 15, 10 A.M. - 2 P.M.1, Craft Restaurant
* CHICAGO - For casting information in Chicago, please email TCCastingChicago@gmail.com