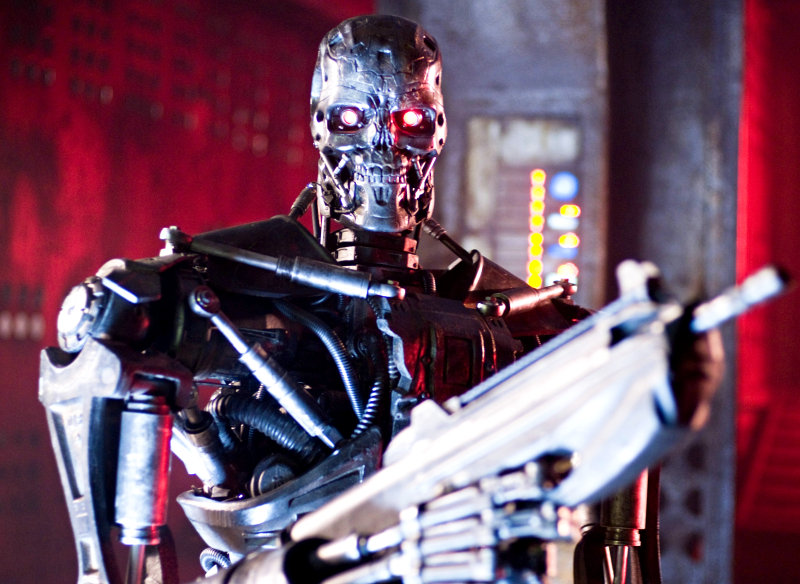 Gearing up to the theatrical release of "Terminator Salvation", director McG has sat down to talk about the fourth installment of the "Terminator" series. In an interview with Rotten Tomatoes, the 38-year-old filmmaker revealed the big difference between the first three movies and this one, as well as the most complicated scenes to shoot.
"The whole idea for doing this movie is to honor the first three movies but begin again," he explained about the difference of the films. "The big difference is we're post-Judgment Day, whereas the other pictures were all contemporary, with Terminators coming back in time. It's deep post-Judgment Day, it's a new beginning, and because the future is malleable, there are a great many places to go."
He then went on to share about what makes him excited about this movie. "One of the joys of this picture is it explores the space between Judgment Day and the becoming of the T-800. So we get to see all the research and development that went into the proficiency of the T800," so he claimed.
In response to the most difficult scenes he has to shoot, he gushed, "Well a lot of the scenes take place in one shot, and figuring out places to hide the cuts." He continued explaining by pointing out on the shooting of Julianne Moore-starring "Children of Men", "...the car sequence, where the motorbikes come, and Julianne Moore is shot, and the whole thing plays in one shot. Figuring that out is very difficult, and you've got to figure out exactly where you're going to have your blend points; you need to measure everything off, and consult with the visual effects people."
"There's a big gas station sequence that had that, and that was very, very tedious, and very, very technical filmmaking," McG furthermore stated. "And that's why I love this film -- one day we're shooting a very intimate, character-driven scene, and there's nothing going on but Connor and his wife in a room, and she's the only one he can talk to about what's on his mind. And then the next day we're, you know, blowing up half of New Mexico, and going to a place of extraordinary action. So those are decidedly different hats to wear, day in, day out."
Set in post-apocalyptic 2018, "Terminator Salvation" follows a stranger whose past could not be justified, Marcus Wright, as he joins John Connor, the man whose fate is to lead the resistance against Skynet and its army of Terminators. With Christian Bale and Sam Worthington taking the pivotal roles, Moon Bloodgood, Common, Anton Yelchin, Bryce Dallas Howard and Helena Bonham Carter will be seen among the cast supporting them. This Warner Bros. film is slated for U.S. release on May 21.