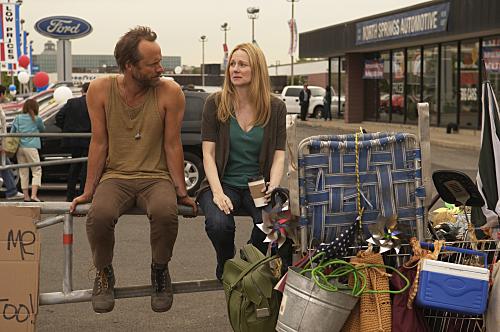 Through two episodes, The Big C is worth a viewer's time due to a few funny lines and, most memorably, for Laura Linney's outstanding, versatile performance as Cathy Jamison.
But the series is already in danger of making this cancer-stricken woman a bit too unlikable. That is Showtime's specialty, of course. Some of its most successful shows focus on female protagonists that teeter on the edge of sheer awfulness. Think Nurse Jackie and Weeds.
I'm a fan of both those programs, and certainly don't need my main characters to be morally pure at all times. But my initial reaction to a couple of Cathy's decisions in "Summer Time" were simply: Well, that's just rude!
I know she has a new lease on life and all, but just walking out of therapy and yanking her son from summer camp in such an embarrassing fashion doesn't help the ones she loves. Really, at their heart, these actions are just selfish.
To Read More Click Here.