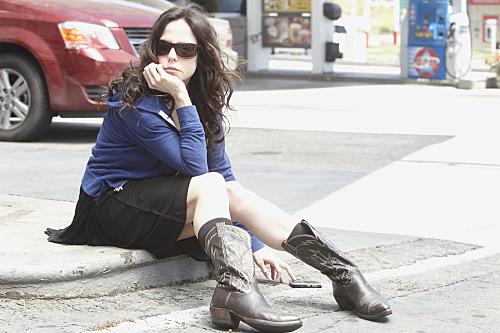 On this week's episode of Weeds we get introduced to the Newmans. Why the Newmans you ask? Think about it: New Man. Fits, right?
Each of our beloved Botwins take on a new name and with the help of the "China man" become the ever so happy Newman family.
Side note, how awesome was the China man as a suburban geeky teenage white boy? I truly enjoyed the scene with Andy bartering his Hooters gift cards for a fake ID.
"Felling and Swamping" didn't miss a beat being the second episode of the season. Throughout the episode, my one thought had to be how in the hell will Nancy and Co. make it out alive this season?
To Read More Click Here.