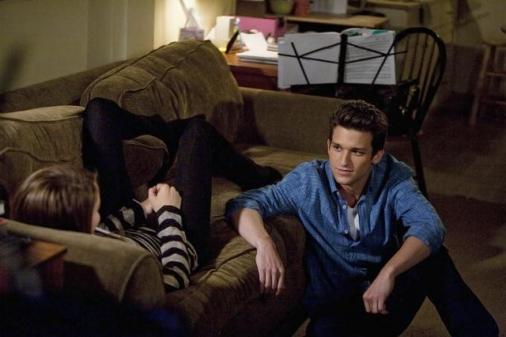 I actually didn't hate this week's episode of The Secret Life of the American Teenager. In fact, I liked "My Girlfriend's Back." I really, really liked it. A large part of that is probably due to the heavy Amy and Ricky scenes, so let's jump right into it.
In Amy's teen mother music program, the fathers or partners usually go to visit the moms at the end of the program. Since obviously Ricky is not her partner, she wasn't planning on inviting him. But when she tells him about it, something ignites in Ricky and he decides they finally need to talk things out. Yay for progress!
He flies to New York and things are slightly awkward with Amy at first; Probably because they've had little interaction and screentime. If they do, it's been fighting, talking about John, or working out logistics. In fact, this is probably the most time they've spent together since the one-two pump impregnation.
To Read More Click Here.