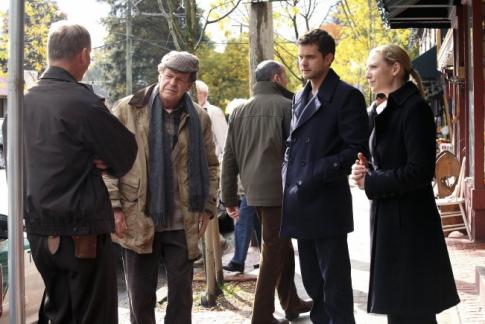 The worst part about Christmas and New Year's? No new Fringe episodes until 2010.
But after the last champagne cork is popped, and the final hangover is alleviated, the Fox drama will return on January 14 with an installment titled "Edina City Limits."
During this hour, Walter, Peter and Olivia investigate a case in a small, secluded town. Once there, Olivia runs into an old friend and... well, we can't tell you everything about it.