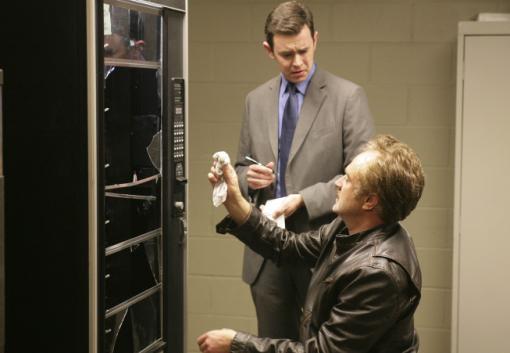 The Good Guys is growing on me.
This week's episode ("The Broken Door Theory") was easily the best of the season so far, as the writing was a bit sharper and, despite Dan actually acting more over-the-top than usual in terms of his illness, his character was toned down just enough.
Last week, I complained that Stark was too much of a caricature. It was simply not believable that he wouldn't know the proper term for "computer."
But more subtle examples of his backwards philosophy worked well on this episode, such as his mispronouncing of "forensics" or his attempt to memorize a screen full of hotel guest names instead of simply printing it out.
The show relies on gimmicks and once you turn yourself over to that fact, it's easier to sit back and just enjoy the general hijinks delivered each week.
To Read More Click Here.