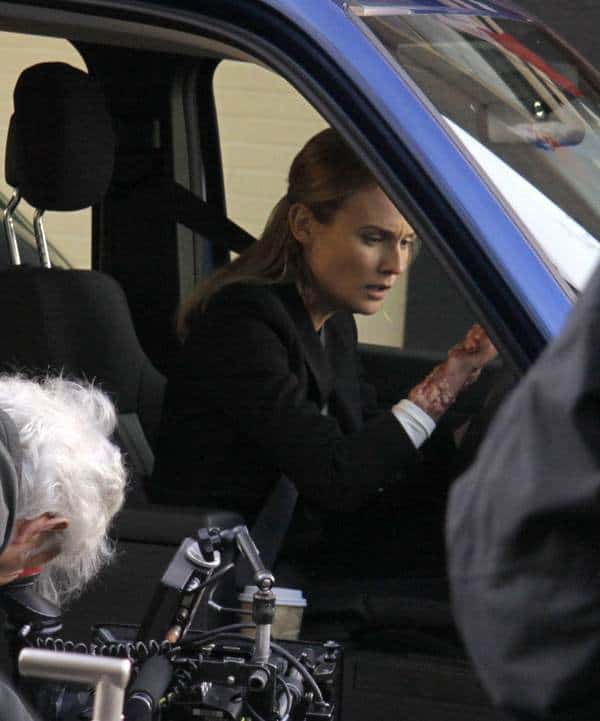 In case you didn't know, Fringe star Joshua Jackson (Peter Bishop) is dating Diane Kruger. Don't know Diane Kruger? She's a fairly A-list actress who has appeared in films such as Troy, National Treasure, and, most recently, Quentin Tarantino's Inglourious Basterds. The German-born actress isn't ending her credits there, though. She's also going to be adding a guest appearance on Fringe to her filmography.
Her relationship with Jackson probably secured her the role, but she won't be around long on the show. She looks like she'll instead be one of the victims of some super-bubonic-plague-like affliction that causes her arm and next to develop boil-like, scaly cysts. It also looks like the affliction will be hitting Kruger's character while she's going for a drive (pictured right). It's not pretty, but it's totally Fringe-y.
Due to the point in filming the series is at, Kruger's appearance will probably be late in the season, presumably after the April 1 episode "Peter," and before the season finale. Here are a few shots of Kruger with Jackson around the Fringe set, as well as some shots from her role as scale-woman.