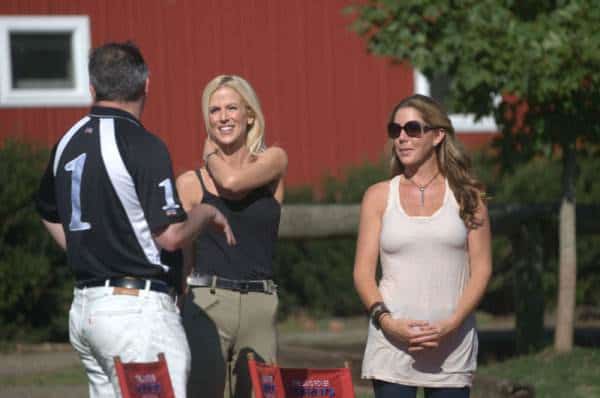 Tonight, Cat managed to not only piss Stacie off further, but also ruffle Mary's feathers as well. Lynda and Michaele don't waste anytime to get their differences out the way while Paul and Tareq stand witness, and we learn about Jason's (Stacie's husband) patent on a penile measuring tool. With this much crazy going on it must be a Thursday night on Bravo.
It's My Birthday and I Can Bitch If I Want To
Michaele is showered by gifts from Tareq, which included handbags, evening shoes, daytime shoes and even lunch sunglasses. And to top it off, Tareq gives Michaele a pony, which she names Sparkle. Tareq's response to his wife's lavish birthday gifts? "You can't say no to her." I bet you I could, Tareq. By the way, here's Joe Guidice's number. You two should talk.
To Read More Click Here.