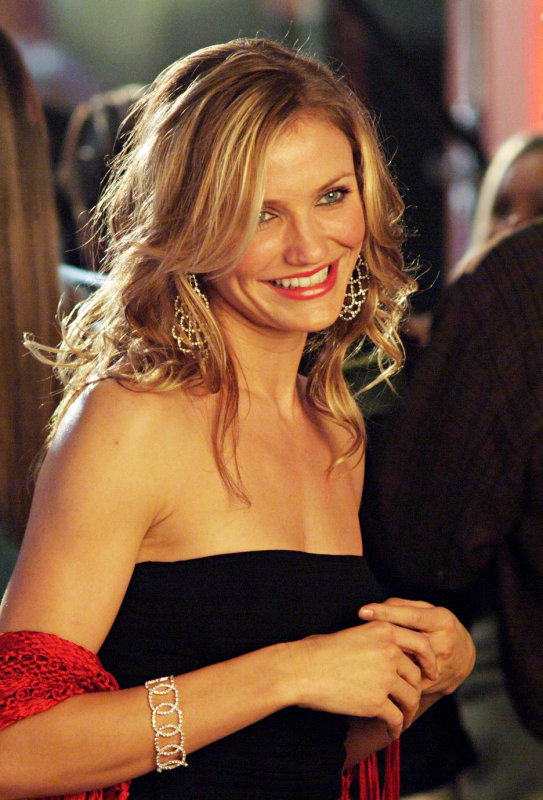 Having a number of future projects lining-up in front of her apparently doesn't stop Cameron Diaz to do another "Charlie's Angels" movie should the third one is being developed. The Natalie Cook of the action-comedy franchise fessed up about her willingness in an interview with MTV News while promoting "The Box".
"You know people ask me about it all the time," she stated when presented with the possibility of returning. "I would love to do it. It's just a matter of us getting off our butts and doing it. Totally lazy! Our work ethic sucks, all of us." Asked whether or not Lucy Liu, Drew Barrymore and director McG would be back, the 33-year-old responded, "I mean I would love to do, but again [I] have no idea. It's not anything real. There's no tangible evidence in my life."
Words of potential "Charlie's Angels 3" were sparked by producers Nancy Juvonen and Drew Barrymore in early 2009. During the promotion of "He's Just Not That Into You", Barrymore first said, "I'm so into it. I'm so into it - Charlie's Angels III!", before Nancy Juvonen added, "It's percolating up. It's rising to the surface."
Rumor has it, the possible follow-up to "Charlie's Angels:Full Throttle" may become a vehicle to introduce a fourth Angel, whose shoes was speculated to be filled by either Rihanna or Penelope Cruz. In the original TV series by Aaron Spelling, the fourth Angel was brought in when Cheryl Ladd joined the cast in 1977 as Kris Munroe, sister of Jill portrayed by Farrah Fawcett.