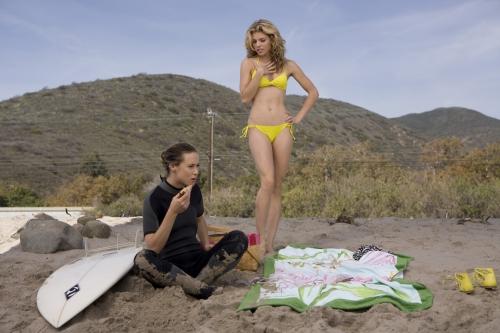 After last week set up this week's episode, "Girl Fight," with so many exciting twists and turns, we were pretty excited for all the drama this week. So did the episode live up to that hype?
While some of the stories were obviously jucier than others, we're going to go with yes. First we have to discuss the main storyline from which the episode gets its name: Naomi and Ivy's cat fight.
It was so good to have the bitch back after watching Naomi painfully try to talk about canoes with Liam, while Ivy popped in all flirty. Showing up in a bikini with a picnic to crash Ivy and Liam's surf practice? Genius.
Even more genius? The writer, who decided that when Naomi was in a bikini would be when they got into a cat fight. HOT.
Even hotter? Watching Naomi and Liam rekindle things after Naomi's display of "balls." Hey, those are much more Liam's words than ours. While the love triangle was fun, we're big fan of these two's chemistry and would rather see them together.
To Read More Click here.