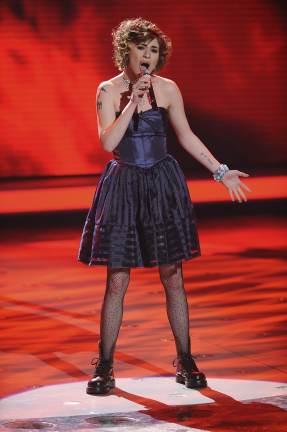 Last week on American Idol, Michael Lynche, a.k.a. "Big Mike," moved Kara to tears with a performance that was, up until last night, the best of the season by any measure.
Siobhan Magnus gave him a run for his money with "Paint It, Black" Tuesday, however, running away with the competition on this Rolling Stones-themed American-Idol eve.
Early favorite Crystal Bowersox turned in a serviceable and folksy version of "You Can't Always Get What You Want," but on this night, she was playing second fiddle at best.
The men? Michael Lynche was his typical, solid self, while Aaron Kelly really stepped up. Tim Urban's reggae version of "Under My Thumb" may have been his last on Idol.