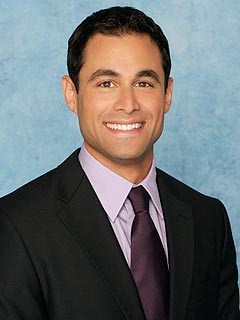 "The Bachelor" Jason Mesnick heads down under to New Zealand with the three remaining women and ET has a sneak peek as he takes the plunge!
The list of bachelorettes is down to Jillian, Melissa and Molly and for his trip to Queenstown -- the birthplace of bungee jumping -- Jason gets Molly to take the leap.
"Molly was totally scared," he says.
And as the men try to reassure her, she points out, "I just signed a paper that says you can't sue us if you die."
That night at dinner, Molly takes another plunge as she expresses her feelings to Jason to prove that she doesn't want to lose him.
Jillian's date is also take-your-breath-away when Jason picks her up in a helicopter and takes her to a mountaintop for a romantic picnic lakeside, where Jillian lays her heart on the line.
Melissa's date is an exhilarating boat ride at the Botanical Gardens on a vessel once owned by Sir Winston Churchill, followed by a romantic dinner.
Who to choose? Jason is confused as he narrows down the choices to the two women who will meet his family.
"The Bachelor" airs Mondays at 8 p.m. on ABC.