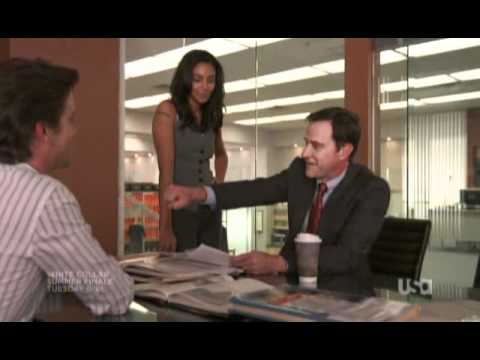 When I sat down to watch my advance copy of the summer finale of WHITE COLLAR, called Point Blank, I had no idea what kind of a journey I was about to start on and where it would eventually lead. From the promo last week, I knew that Neal would get a chance to confront Fowler, but the way he got there and what happens after that, I did not expect at all.
At the end of last week's episode we saw Neal and Peter about to open the music box to try and find out its secrets. The two of them also enlist some friends to help, Neal going so far as to get Alex involved by doing the mother of all cons - and one I don't think he's ever tried before. As they delve farther into the box, one name comes up - Fowler (no surprise there since we saw him in the preview). After that, Neal wants nothing more than to get in a room alone with Fowler, willing to risk anything to do it. Once Peter sees how far Neal is willing to go to get the other man, he has no choice but to bench him, which we all know doesn't work.
To Read More Click Here.