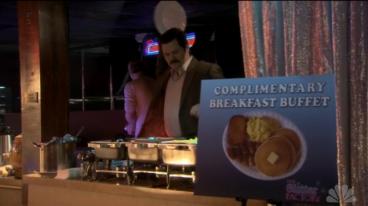 This season of Parks and Recreation just continues to prove to be one of the best comedies on television right now. We're going to go so far as to say this week's episode beat out The Office.
The episode entitled, "Tom's Divorce," saw the end of the surprisingly fleshed out greencard marriage between Tom and Wendy. Tom tried to keep the divorce until Leslie spotted him while running an errand on the fourth floor.
Leslie forced Tom to fake heartbreak over his fake marriage only for the poor little guy to realize he really did have feels for his fake wife. It was amazing to see "Mr. Slick Too Cool" himself display some emotion. Our hat's off to Aziz Ansari for hisincredible performance.
To Read More Click Here.