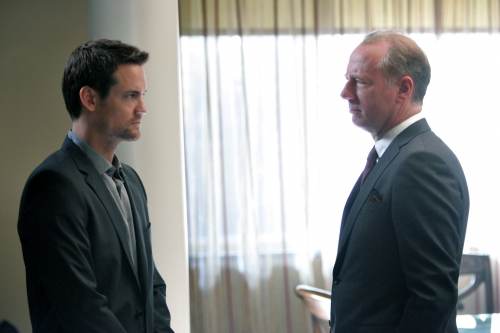 After hearing about last week's encouraging ratings, I can only hope that viewers returned this week for another exciting episode of Nikita because the show improved upon its solid pilot with a story that added yet another layer to the show's already detailed mythology. The major networks return with season premieres next week (CSI, Grey's Anatomy, Fringe and The Office), so Nikita had to take advantage of its head-start. Between these past two episodes, I think they accomplished this and I hope the rest of the viewing audience agrees and decides to stick around.
In "2.0", we got our share of shootouts and fisticuffs, which is to be expected, but more importantly, Nikita dug a little deeper into the motivations behind each of the main characters. I already liked the "inside/outside" storytelling model of this show, where outlaw assassin Nikita (Maggie Q) gets help from undercover trainee Alex (Lyndsy Fonseca) from inside Division, the black-ops organization that has gone rogue from the US government. It's a great way to cover all the bases and gives us a chance to see how a potential recruit is turned into a full-fledged operative through training exercises and missions.
To Read More Click Here.