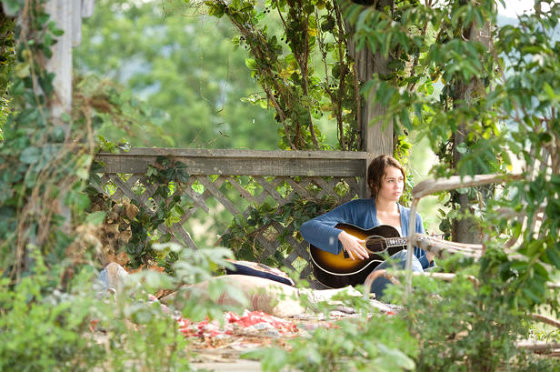 Singing amidst the greeneries, horseback riding across the river and swinging in a rope nearby a waterfalls are a few of what Miley Stewart does in "Hannah Montana: The Movie". Those captured actions can now be seen through a series of newly-found stills originally posted by Yahoo! Movies.
A big screen version of the highly popular Disney Channel original series "Hannah Montana", "Hannah Montana: The Movie" tells the story when Miley Stewart's popularity as Hannah Montana starts to take a toll on her life. When her identity as the pop-star persona threatens to take over her life, her father takes her home to Crowley Corners, Tennessee for a dose of reality, forcing her to figure out what's really important.
To open in U.S. theaters on April 10, the comedy movie from Walt Disney Pictures stars Miley Cyrus as Miley Stewart/Hannah Montana. Supported by the series original cast ensemble, including Billy Ray Cyrus, Mitchel Musso, Jason Earles and Emily Osment, it will also see appearances by Tyra Banks, Vanessa Williams and Taylor Swift.