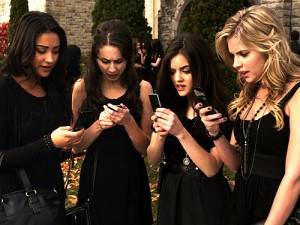 Shall I dub 'Pretty Little Liars' the official summer guilty pleasure? In two simple words: Hell. Yes.
The drama, which is also based on a book series of the same name, has been called "'Desperate Housewives' for Teens." Does it live up to that moniker? Well, if one were to look at the last frame of tonight's premiere episode, they would think it was a dead ringer to the shenanigans of Wisteria Lane. But the truth of the matter is that while 'Desperate Housewives' is more of a dramedy, 'PLL' is all about the dark secrets only and if there is comedy there, then I have yet to see it. But I am getting ahead of myself, let's go on with the recap.
To Read More Click Here.