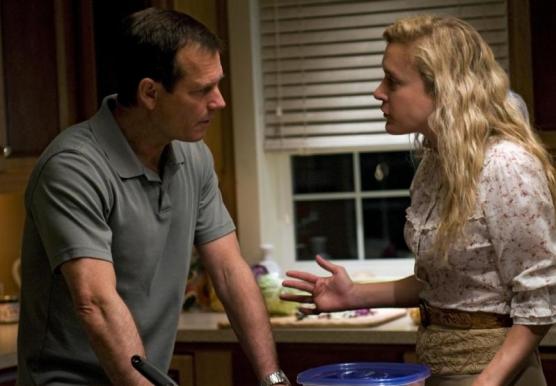 Married to just one woman can cause a man a lot of stress and heartache, but married to three? Bill definitely has his hands full!
Especially on this week's episode The Greater Good, when he decides that he wants to run for office. Sometimes we wonder what the H-E-Double Hockey Sticks Bill is smoking?
How can Bill not foresee all the problems that will happen with his decision to run for office? All their skeletons will come out of the closet and, I'm sorry, but it doesn't take a Private Eye to unearth that they live a polygamist life. C'mon! They all have a communal backyard and he owns all three houses! Not to mention, a bunch of little tykes running around calling him daddy...ugh! All we see are big problems ahead for the Henricksons!
To Read More Click here.