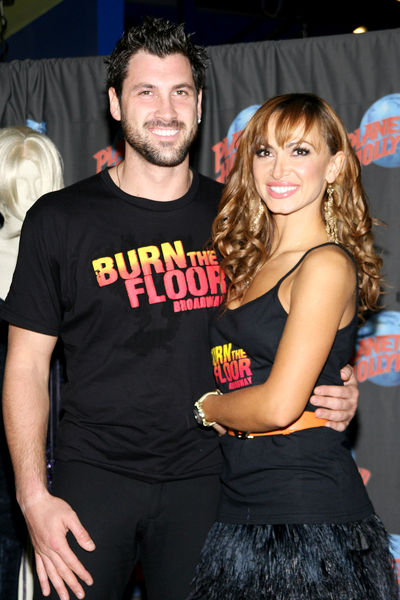 That Karina Smirnoff and Maksim Chmerkovskiy will both appear on the upcoming season of "Dancing with the Stars" is not yet known but at least it is now confirmed that their personal drama doesn't have an effect on the casting. The professional dancers broke their engagement earlier this year and it became apparent that it did not end well.
A column at Pop Eater reported that it got too ugly between Maks and Karina that the producers of the dancing show were forced to pick between the two for season 10. Maks allegedly would retract if he is to dance with Karina. "All the feathers and sequins in the world wouldn't be able to cover the bad feeling between those two," a source said.
Shortly after the report was issued, rep for Maks told EW, "Maks has a contract that goes beyond season 10. As to if he's coming back or not for next season, that always depends on casting." Meanwhile, Karina's rep said, "Karina loves being on Dancing With the Stars and has a professional working relationship with Maksim. I can assure you that she has every intention of returning in the spring."
While Karina is being mum about their break-up, Maks had been more vocal on what drove them apart. He said in one interview, "I've got to thank her for being a great instructor in the lesson of what not to look for in a woman."
"Dancing with the Stars" Spring season is set for premiere on March 15, 2010.