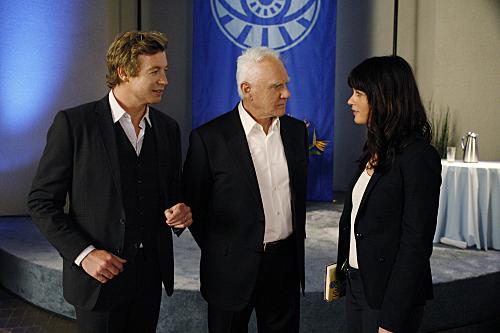 Last night's episode of The Mentalist did not bring us any closer to new leads on Red John. In fact, this season seems like he (or she) is just a figment of our imagination. A ghost that gets brought up for a second and then vanishes.
Since this season is coming to an end, we really do hope that Red John will come back to haunt Jane again. But, the question is, how?
Who will be one of Red John's conspirators? Do you think Agent Hightower could be a double agent? Her relationship with Jane has been interesting so far. She has made it clear how important he is to the team - maybe he is just that much more important to her?
To Read More Click Here.