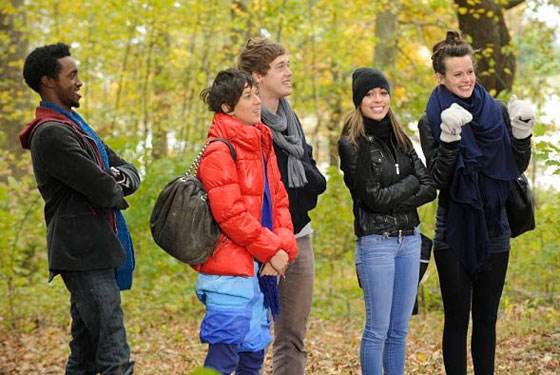 Work of Art went absolutely crazy last night, surprising me with the revelation that two would be eliminated from the contest. This is the second time the show has surprised us with a double-elimination; contestants John and Nao were both eliminated during week four's shock art week. However, with a smaller group of artists (five) remaining, the double-elimination managed to quicken my pulse in a way the other one hadn't.
I really liked four of the five remaining artists, though I can't say that I cared too much for Jaclyn. Her art has only really engrossed me once, during week three's challenge. Instead, her nudity has only managed to bore me because it's just repetitive. Maybe it if it wasn't blurred out, it'd be more interesting. Thankfully, Jaclyn was one of the two contestants to leave, and I don't think anyone was particularly sad about that.
To Read More Click Here.