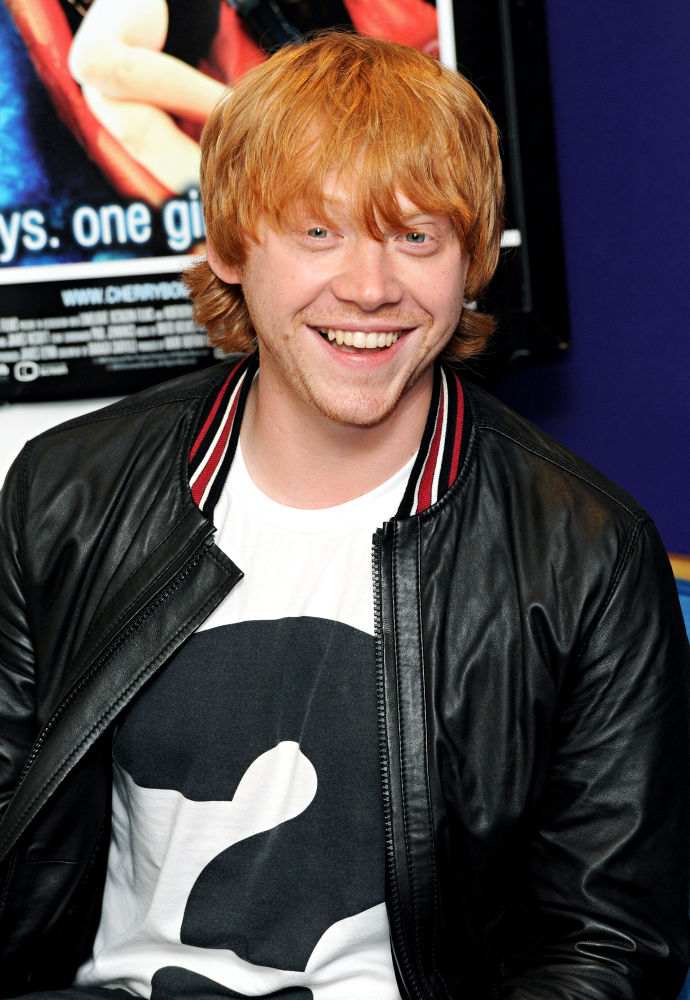 Rupert Grint is struggling to come to terms with the end of "Harry Potter", insisting he doesn't know what to do with his free time now that the franchise has wrapped filming. Grint, who turns 22 on Tuesday, August 24, made his name playing Ron Weasley, the best friend of the boy wizard in the blockbuster movies.
But he admits his life now lacks a steady "routine" since filming on the final installment wrapped earlier this year - and he has no idea what his next career move will be. He says, "It's been quite weird finishing. It's taking a while to adjust to it all and it does feel weird because it was such a regular routine in my life. Suddenly not doing it is strange and I don't know what I'm doing next."
"It was quite sad because it took a long time to get to know people and then I was saying goodbye. It's kind of scary (but) I'm keen to carry on acting in various projects."
The latest chapter of "Harry Potter" film series is split into two parts. "Harry Potter and the Deathly Hallows: Part I" is due both in the U.S. and U.K. on November 19, while "Harry Potter and the Deathly Hallows: Part II" is slated to come out on July 15, 2011.