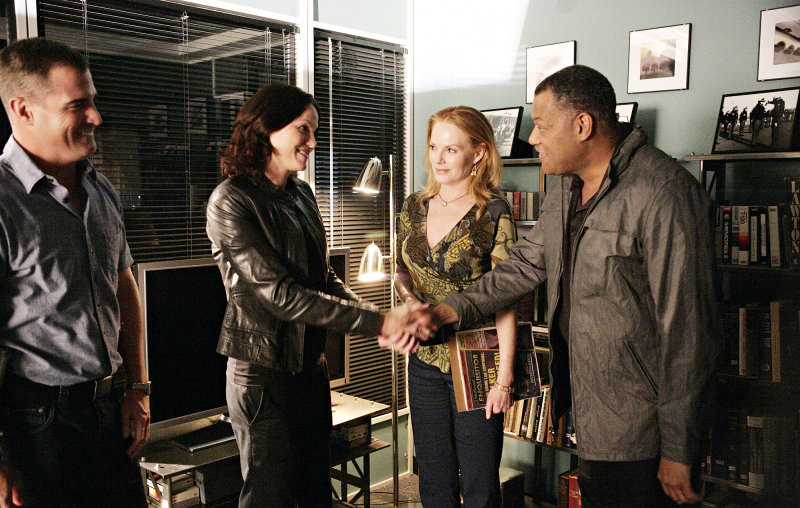 Hailed as TV's No. 1 drama, "CSI: Crime Scene Investigation" is giving the reasons why it claims such title through the new season 10 promo. Called "A few words about CSI", it reminds viewers how "ground-breaking", "jaw-dropping" and "pulse-pounding" the show can be and expects them to wait for "what's next?".
The first and original CSI will return on September 24, no longer featuring its forefather William Petersen aka Gil Grissom. He has been replaced in the last season by Laurence Fishburne who plays Dr. Raymond Langston.
Although she appears in the new promo, Riley Adams (Lauren Lee Smith) will also be absent starting this season because "the character never quite found its footing in terms of the rest of the gang." The show, however, is bringing back Jorja Fox to reprise her role as Sara Sidle.
Furthermore, TV Guide quoted a CBS rep as saying that Nick (George Eads) will get a promotion in the new season. He will officially be Catherine (Marg Helgenberger)'s No. 2, much like Catherine being Grissom's No. 2.
To Watch The Promo Click Here.