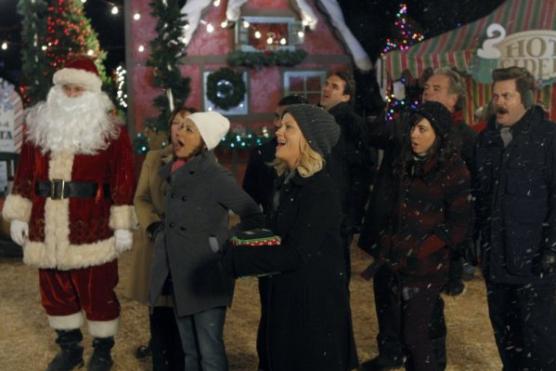 This week's episode of Parks and Recreation brought back a lot of familiar faces, including Councilman Dexhart, Leslie's mom, and the television reporter, but it also said goodbye to one of our favorites, Office Dave (Louis CK). Since the actor got his own show on FX and hasn't been in the last few episodes, we knew it was only a matter of time, but it was sad to see this sweet-natured, often hilarious character leave.
The rest of "Christmas Scandal" was much happier with the A story involving Leslie getting unwittingly involved in a sex scandal with Councilman Dexhart, without the sex part. The media simply caught wind of her meeting with him at a bar and began analyzing video from up to four years ago with the two. While some of it felt a little out of character for Leslie, we thought it was still well done and very funny.
To Read More Click Here.