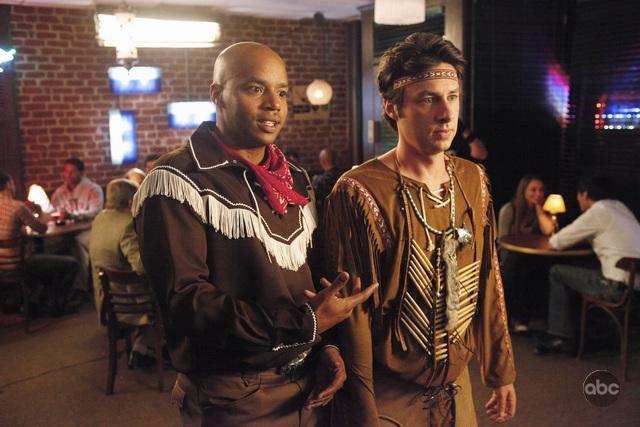 On next week's Scrubs, we get one last chance to see Ted (Sam Lloyd) and the Gooch (Kate Micucci) as Kelso takes them out for some farewell drinks.
Meanwhile, we'll get a taste of the old when Elliot and Carla are out of town and J.D. and Turk head for a night out... in costume... at a med school student's party. Okay, not exactly a taste of the old, but it sounds entertaining none the less.
It looks like things crash and burn and somehow Turk ends up on the floor with Cox taking some pictures.