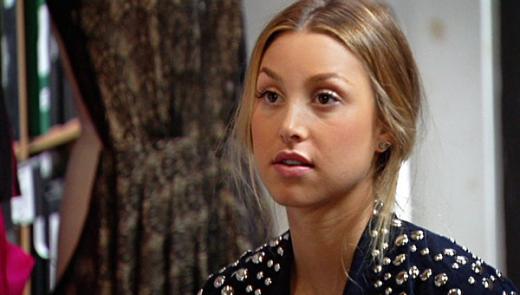 MTV's The City is become notable for three things:
* Being the more "realistic" spinoff of The Hills
* Being basically a 20-minute weekly ad for Elle
* Olivia Palermo being hilariously bad at her job
All three elements of the show were on display last night in "The Belle of Elle" as Whitney Port pursued a full-page magazine spread for her fashion line and Olivia pursued media attention, increased fame and overt love of all things as they pertain to Olivia.
It's because of this that The City is more entertaining than The Hills of late. Olivia is an absurd, narcissistic, clueless caricature of a socialite - but they definitely exist.
If any of them had jobs, this is how they'd act, too.
To Read More Click Here.