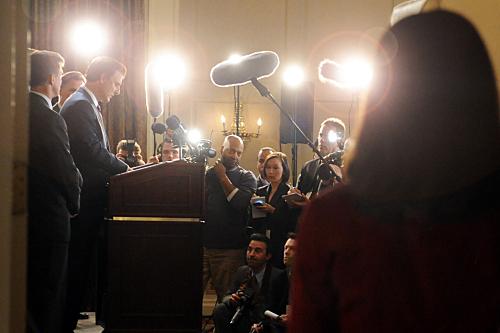 The season finale of The Good Wife was all about choices.
Some were difficult, some were easy, but all contributed to a fascinating episode that left a number of storylines dangling, in a suspenseful manner, for next season. Let's go over each below...
Peter or Will? Who would Alicia choose, that's how CBS hyped this season-ender. But no decision was officially made, even though it seems unlikely Alicia won't start season two by her husband's side. I loved the way she cut to the practical chase with Will on the phone. Almost any other show would have gone through the typical romantic paces, but The Good Wife was confident enough in its storytelling and its audience to trust that we all get it:
Alicia should be with Will, there's no doubt. But poetry is easy, as she said. Parent/teacher conferences are hard. Alicia needs an actual game plan before she can get on board with changing teams. What a great, mature way to depict the dilemma.
To Read More Click Here.