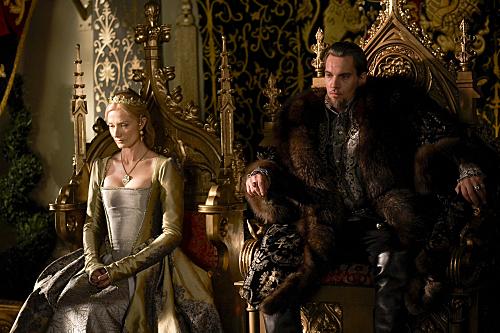 Though I do like this show a lot and have watched it faithfully since the first season, I am beginning to feel like the finale can't come too soon. Am I alone in thinking that it's getting pretty boring as things wind down to a conclusion?
I know that the writers are attempting to be historically accurate and therefore have to include all this information about England's war with France, as well as his new plain yogurt wife. But, honestly, none of it is particularly compelling. It's nowhere near as exciting as some of the other plotlines we've seen and so that feels like a bit of a letdown to me. I miss the guillotines and the Tower of London and the teenage brides!
I long for the days of Anne Boleyn and of people sleeping with each other's relatives and of heinous acts of torture. That was infinitely more fun.
To Read More Click Here.