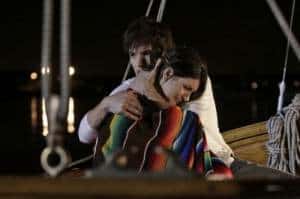 HELL. NAW!!!!!!!! How in the HELL are they going to leave us like that?!!?!?!?? 90210, you need your ASS WHOOPED!!!!
The show took the word "cliffhanger" and ran wild with it. We literally don't know how everything will end up next fall. The writers and cast promised us crazy and we got beyond beyond that. Instead, we got insanity on an epic scale that, dare I say, almost rivals Dynasty's Moldavian Massacre (or at least the aftermath). On to the review…
To Read More Click Here.