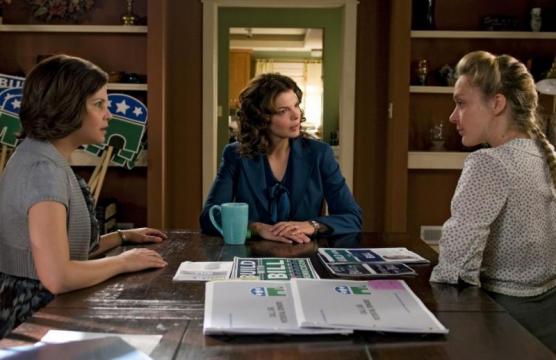 2010 brings in not only a new year for Big Love, but a new look and introduction - no more spacey Beach Boys song - now everyone is falling apart from each other. Does this play significance on what's to come?
We believe so! In fact - in this week's season premiere, "Free at Last" there is so much drifting and changing going on you could practically feel the intensity of all of it!
How crazy is it that Adaleen has kept Roman's dead body in a meat freezer? This scene was a funny, but a dark moment where we laughed out loud as Nicki sees the dead body of her father. And really, why is Nicki so stupid to run to Alby for help? Hasn't she learned anything? She really knows how to play the dumb blonde role quite well!
To Read More Click Here