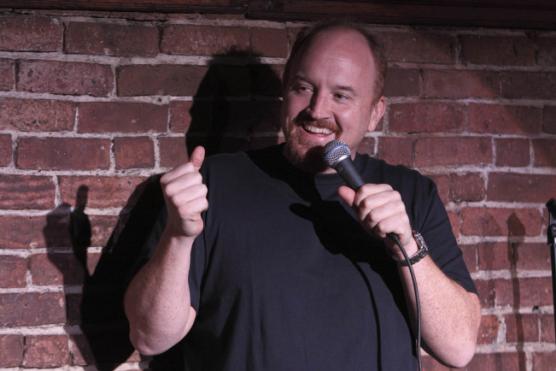 Excuse us for sounding like a commercial here, but Louie premiered on FX last night and it must be said: This show is unlike anything else ever seen on television.
Written, directed and produced by stand-up comic Louis C.K., the sitcom centers on this comedian's life as a divorced father of two. Two episodes aired back-to-back this week and each interspersed long stand-up sets with scripted skits that depicted the scenarios about which Louie joked.
Imagine Seinfeld, only far, far, FAR dirtier - and with even more random storylines, none of which are even meant to come together in the end.
Case in point: Louie talks about being a single man at the age of 42 (there will never be a year of his life that's better than the one before), and we then watch an odd story play out in which he tracks down a former classmate via Facebook.
To Read More Click Here.