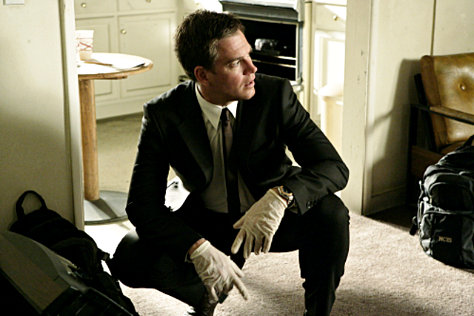 Gibbs and DiNozzo reverse roles after a murder leads to one of Tony's old investigations being re-opened in the next "NCIS: Naval Criminal Investigative Service". The episode called "Bounce" will air on February 17.
The episode will feature a song by KMFDM called "Love Is Like" which is taken from "NCIS: The Official Soundtrack" album. The 2-disc compilation of tracks was released on February 10, containing 22 tracks that are used in the sixth season, from famous musicians as well as from the show's cast.
Among the artists whose songs are utilized are Oasis, Perry Farrell, Dashboard Confessional, Blue October, Bob Dylan, Sharon Little and John Mellencamp. The last three's songs have appeared in the first half of the show's sixth season. Cote de Pablo aka Ziva in the series, contributes her vocal in the cover of Tom Waits' "Temptation" while Pauley Perrette aka Abby performs an self-penned song called "Fear".
For Preview Click Here.