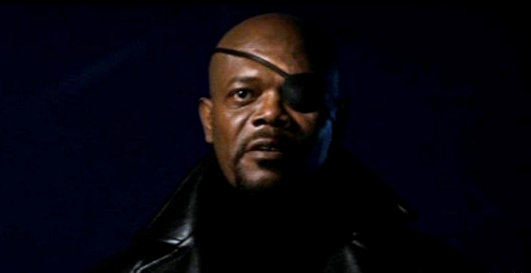 Samuel L. Jackson will definitely be Nick Fury in "Iron Man 2" and many other Marvel's upcoming and future movies. Regardless the actor's earlier remark about the possibility of him not portraying the S.H.I.E.L.D. director, he has reportedly signed an unprecedented nine-picture deal with the studio to reprise his cameo role in "Iron Man".
Aside from securing the 60-year-old's return to the "Iron Man" sequel, the nine-picture deal contains an option for him to star as Fury in "The First Avenger: Captain America", "Thor" and "The Avengers" as well as potential sequels. The deal also opens door for the star of "Resurrecting the Champ" to topline a "S.H.I.E.L.D." movie, which is allegedly in development.
In mid-January, reports broke out that Samuel L. Jackson may no longer be seen starring as Nick Fury due to a possible salary negotiation break-down. "There was a huge kind of negotiation that broke down. I don't know. Maybe I won't be Nick Fury. Maybe somebody else will be Nick Fury or maybe Nick Fury won't be in it," he told Los Angeles Times. "There seems to be an economic crisis in the Marvel Comics world so [they're saying to me], 'We're not making that deal.'"
About the "Iron Man 2" itself, the superhero sequel will be directed by Jon Favreau. Robert Downey Jr. and Gwyneth Paltrow will reprise their roles as Tony Stark/Iron Man and Pepper Potts respectively, while Don Cheadle will be seen filling the shoes of Colonel James 'Rhodey' Rhodes in place of Terrence Howard. Set for U.S. release on May 7, 2010, this Marvel's superhero movie will start its principal photography in early April.