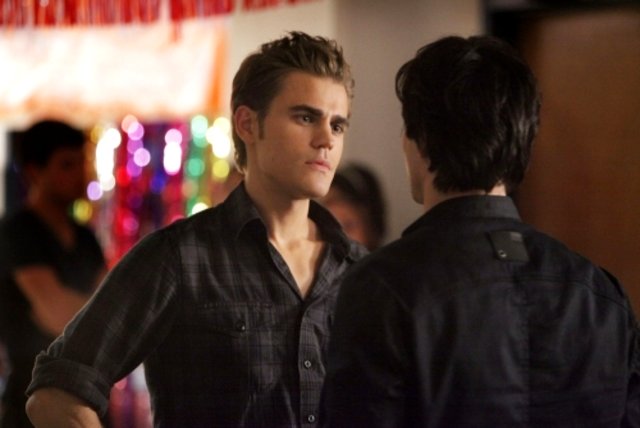 I'm already imagining the Great Salvatore-Lockwood Showdown. In my mind, the Salvatore Brothers are wearing black button-down shirts that have lost their buttons from all their quick movements, so they hang open. The Lockwood men are either totally shirtless or wearing tanks like the one Mason sported for the jog in this episode. Seriously, bravo, costume designer Jennifer Bryan. You made me want to pause on Mason's chest and zoom in on that tease of a back tattoo. But first...
A cheer for vampire Caroline being able to do what poor Vicki couldn't - survive. Vicki used drugs to numb her pain, so I buy that she would've given into the hunger easier than Caroline did. Though, let's face it, Caroline wasn't exactly discreet during her learning phase.
To Read More Diaries' recap: There's a He-Wolf in the Closet Click Here.